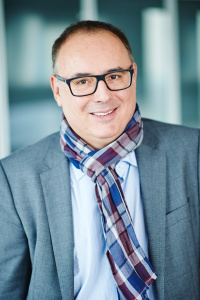 Dr. Klaus Schuch is expert on techno-globalisation, international R&I cooperation, R&I policies, and evaluation. Klaus is director and senior scientist at ZSI (Centre for Social Innovation), Austria.
Since May 2012, Klaus is also managing director of the Austrian Platform for Research and Technology Policy Evaluation.
Klaus is and was engaged in a large number of national and international projects. From 2009 to 2012 he analysed the Austrian R&I policy and its implementation under ERAWATCH and since 2015 he is national correspondent for the EC's R&I Observatory. In 2007 he was scientific expert of the CREST Working Group on internationalisation in S&T and in 2012 member of the external expert group of the European Commission to advice on the European R&I-internationalisation strategy. In 2016/2017 he was delegated to the ERAC Working Group on Impact Measurement. He is also Austrian delegate to the European RTD Evaluation Network and was member of the COST Scientific Committee (2016-2019).
As of 2014 Klaus is lecturing 'techno-globalisation' at the Department of Development Studies at the University of Vienna. Currently he is Rapporteur of the Mutual Learning Exercise on National Strategies and Roadmaps for International Cooperation in R&I of the H2020 Policy Support Facility.
Klaus Schuch spoke at Session IV – High Level Round Table Dialogue: How it is coordinated? Science Diplomacy experiences from EU Member States