Authors
Lorenzo Melchor1, Izaskun Lacunza1, Ana Elorza1, Peter F. McGrath2, Charlotte Rungius3, Tim Flink3.4, and Ewert J. Aukes4
1 Spanish Foundation for Science and Technology (FECYT), Spain
2 The World Academy of Sciences (TWAS), Italy
3 German Centre of Higher Education Research and Science Studies, Germany
4 Humbold-Universität zu Berlin, Germany
5 Department of Science, Technology, and Policy Studies (STePS), University of Twente, the Netherlands
Evaluators
The following reviewers have undertaken quality assurance of this module:
Sheila Perosa, The World Academy of Sciences (TWAS), Italy
Helen B Woods, University of Sheffield, UK
Marta Bozina, Juraj Dobrila University of Pula, Croatia
Mario González-Jiménez, University of Glasgow, UK
Susanne Keppler-Schlesinger and Maximilian Huck, Vienna School of International Studies, Austria
Practical information
This module takes a minimum of 3 hours
This module has been updated with new content since its launch in June 2020. This new module version has been made publicly available in April 2022.
A PDF version of the updated module version is available here:
How to cite this module
If you want to cite this module for academic or other purposes, please use the format below.
Lorenzo Melchor, Izaskun Lacunza, Ana Elorza, Peter F McGrath, Charlotte Rungius, Tim Flink, and Ewert J Aukes. 2021. What Is Science Diplomacy?. In: S4D4C European Science Diplomacy Online Course, Module 2, Vienna: S4D4C.

The material provided under this course is licensed under a Creative Commons Attribution 4.0 International License.
---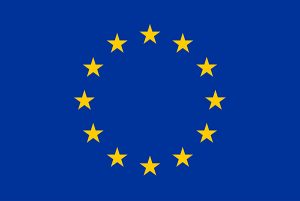 This project has received funding from the European Union's Horizon 2020 research and innovation programme under grant agreement No 770342.