Science diplomacy lacks a formal educational path and while training opportunities are still limited, they are becoming more frequent. Workshops typically combine different session formats (such topical lectures, simulation exercises, site visits and group work) and provide participants with time and opportunity to network and exchange experiences. The S4D4C team has elaborated a   to guide institutions and individuals planning science diplomacy training activities (Toolkit for Trainers) and collected a sample of selected materials with recommendations and advice from S4D4C authors and facilitators: Training Materials.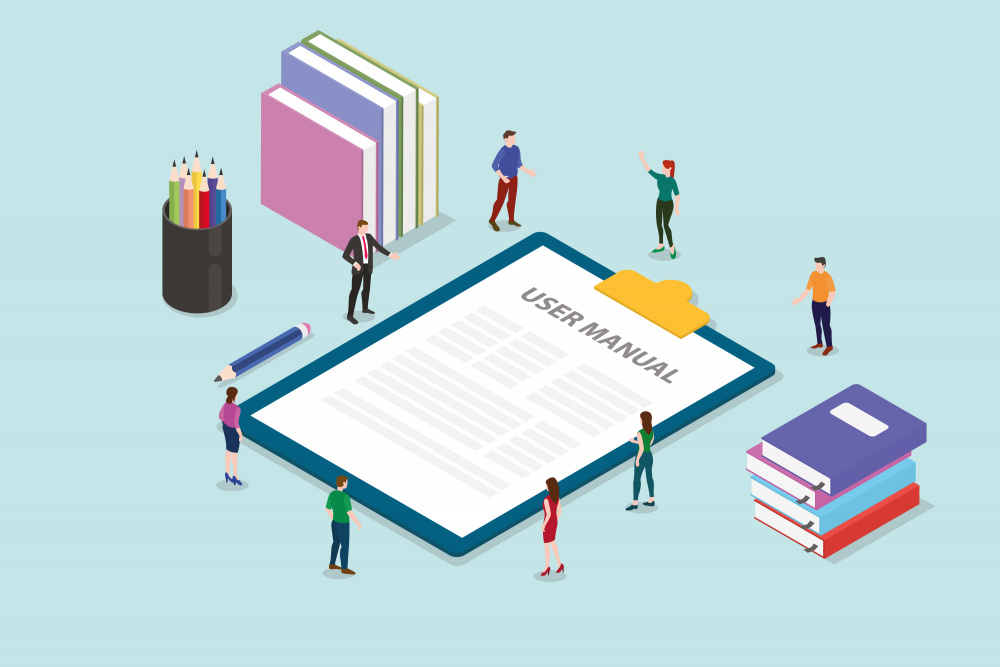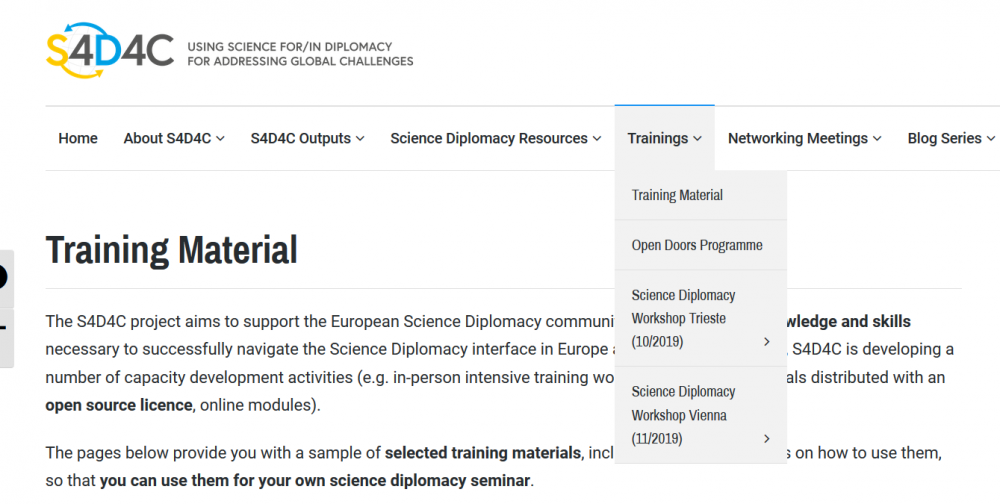 These training materials are categorised along four learning objectives:
Knowledge transfer: resources to provide basic information and theoretical background (e.g. history and definitions of science diplomacy) for trainees.
Knowledge exchange: instruments to provide participants/trainees with opportunities to present opinions and allow for more in-depth knowledge-sharing (e.g. science diplomacy roundtables and debates).
Knowledge application: after conveying the basic knowledge and main examples, it is important to apply learning in the most interactive and contextually-relevant way, with experiential activities like simulation games and role-play exercises.
Knowledge consolidation: Repetition is crucial! It's useful to combine the review and evaluation process with a reward component – including a little fun. Interactive quizzes and reflection circles ensure a well-rounded and lasting training experience for the participants.
Furthermore, the JRC is pleased to share some further training materials on how to effectively provide scientific evidence to policymaking:
Additional resources are available on the AAAS Science Diplomacy Education website for planning in-person training: https://www.aaas.org/program/center-science-diplomacy/training. But ad-hoc training experiences are not enough. The next step for consolidating science diplomacy education will be mainstreaming into university curricula. Mauduit and Gual Soler (2020) have proposed a sample syllabus for a university course on the theory and practice of science diplomacy.
Find more training activities here:
Courses
– The Hurford Science Diplomacy Initiative, The Rockefeller University (Link)
– Executive Summer Program on Innovations in Science Diplomacy, United Nations Institute for Training and Research (UNITAR) in collaboration with Harvard Law School (Link)
– Science Diplomacy Week, Geneva Science and Diplomacy Anticipator (GESDA) (Link)
Videos/Webinars
– Science Diplomacy for Global cooperation, EURAXESS ASEAN R&I Days 2021 (Link)
– What is Science Diplomacy? European Research Days Aus NZ 2020 (Link)
– Science Diplomacy in the Global South: Challenges and opportunities, SciDipTalks (Link)
– Developing the Next Generation of Science, Dartmouth (Link)