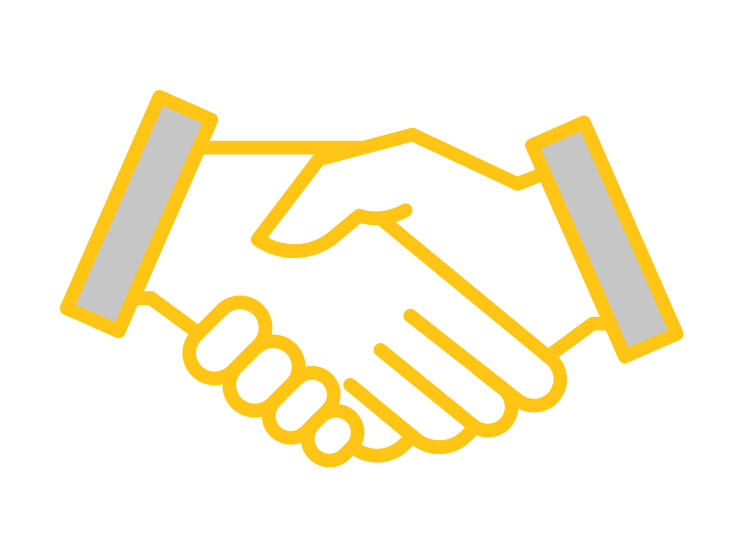 Trust is a crucial resource in international relations. This is not only particularly true considering the relatively high value associated with STI-relevant negotiations and interactions, but also considering the diversity of stakeholders and their typically competing agendas and goals. Trust is hard to gain but easy to lose. It takes time to earn, whereby actions are more important than words. Without a minimum level of trust between partners, science diplomacy becomes a very complex process.
This leads to the following principle:
Trust
Science diplomatic activities should produce mutual recognition and credibility on an individual level as well as clear 'rules of the game' on the process level, thereby stabilizing the process and contributing to the legitimacy of the process and involved individuals alike.
To ensure this principle is considered, ask yourself:
How strongly do you trust your peers and vice versa?
What are the consequences of losing trust in your peers, and of your peers losing trust in you?
How can trust between involved stakeholders be built and maintained?
Fictive Case
Lorenzo Melchor, Izaskun Lacunza & Ana Elorza Moreno (FECYT)
A science attaché from country A deployed to her embassy in country B, and a science attaché from country B deployed to her embassy in country A, interact with each other for the first time during a coffee break of a scientific conference in country B. In their conversation, they get acquainted, sharing their previous experiences when they carried out their PhD projects and some of their common challenges when starting to work at their embassies. Because of their good mutual feeling and also the good diplomatic relationships between both countries, they decide to keep in touch via e-mail to discuss ideas for an annual collaboration that will result in one joint activity in country A and another joint activity in country B. Each activity meets the particular interests from the science attaché deployed to that country but also benefits from the support and collaboration to the science attaché original from the country. After four years of annual collaborations with all celebrated events being a total success, a high-level government visit from country B to country A is organised. Based on the mutual trust and collaboration from both science attachés nurtured over the last years, they interact once again to ensure that the official agenda of the high-level government visit includes scientific topics (e.g. a visit to a large research facility, a visit to a brand-new research centre with state-of-the-art equipment and technology, a meeting with renowned scientists from both countries, a lecture from a government representative at a university, etc.). Both science attachés will have to navigate their own administration bureaucracies and chains of commands at their own embassies, ministries and prime minister offices, to keep an open and active communication channel, to understand and respect their particular interests, and to strive for a win-win scenario for both countries. The high-level government visit is a total success.
Other relevant principles involved: Alignment, Capacities, Capabilities, Transparency.
Relation to S4D4C Transversal Case Study Analysis: This principle is derived from the following matters: Scale & Individuals . Read more on the matters by clicking on the images below.